The #1 Independent Pet Franchise
If you love animals and enjoy working with people, a PET DEPOT® pet franchise business could be the perfect opportunity for you. You'll see that owning your own pet franchise can be rewarding and fun, as you help your customers and their animal companions to thrive. In addition, owning your own pet franchise is a great way to build a future both for yourself and for your family! The pet industry is an industry like no other. Not only is it a robust and growing industry, but it is tremendously fun — just like the people, companies, and pets that are part of it.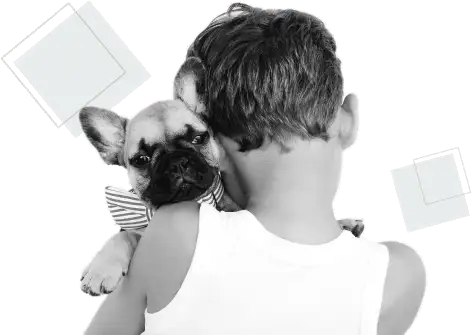 68% US Households Own One Pet
68% of all U.S. households include at least one pet, which equates to 84.6 million homes. In fact, pets are the fastest-growing segment of the population in the entire United States. There are 85 million pet cats and 77 million pet dogs in America, along with countless birds, fish, and other small animals.
Americans now spend over $123.6 billion a year on their pets. Sales have nearly quadrupled in the last two decades. The future looks bright for continued growth in the pet industry with experts predicting just under $100 billion in sales by 2020.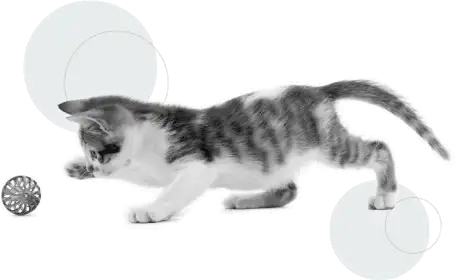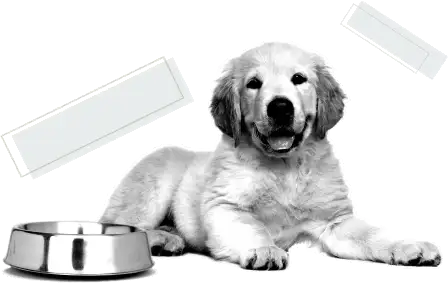 Specialty pet foods are a significant and growing portion of that market, and nearly half of those customers buying specialty foods are purchasing them at specialty pet retail stores like PET DEPOT. Pet food is an evergreen industry, offering stability and customer loyalty to specialty pet food retailers.
Based on its National Pet Owners Survey, the APPA estimates the average dog owner spends over $1,500 annually, including vet visits, food, grooming & more.
Dog Owners Annual Spending

APPA estimates cat owners spend slightly less than their dog counterparts, coming in at $1,000 annually for vet visits, food, toys, supplements & more.
Cat Owners Annual Spending

Based on the APPA National Pet Owners Survey, the average dog owner spends over $1,500 annually, including vet visits, foods, grooming and more.
Dog Owners Annual Spending: $1,549

APPA estimates cat owners spend slightly less than their dog counterparts, coming in at $1,000 annually for vet visits, food, toys, supplements & more.
Cat Owners Annual Spending: $988 PET DEPOT® Franchise Formats
A PET DEPOT® Franchise is a turn-key business that includes site assistance, store design, fixtures, inventory, a point-of-sale system for administration and selling, working capital, and a comprehensive store identity package. PET DEPOT locations are state-of-the-art social centers for people and their pets. We assist at all levels of the operation. Once you're trained, you have the autonomy to make day-to-day decisions with the support and guidance of our experienced corporate team.
A PET DEPOT Barkery* is a small format pet store featuring natural pet food, toys, treats, and supplies. Typically located in downtown areas with heavy foot traffic, PET DEPOT Barkery* stores are designed as a small-footprint, easy-to-run entry into the pet retail industry. They are anywhere from 1,200 to 2,000 sq. ft. in size.
A full-line pet store featuring pet food, supplies, toys, treats, apparel, and more. This format allows for services such as grooming, boarding, daycare, and much more. Sizes range from 2,500 sq. ft to 10,000 sq. ft.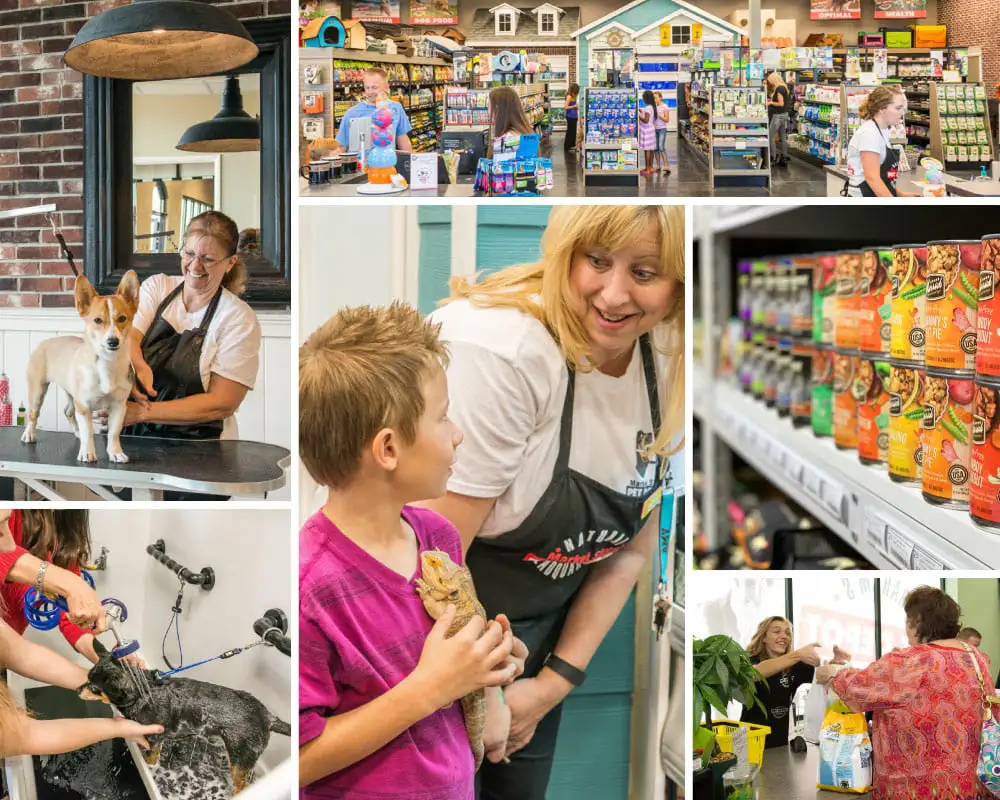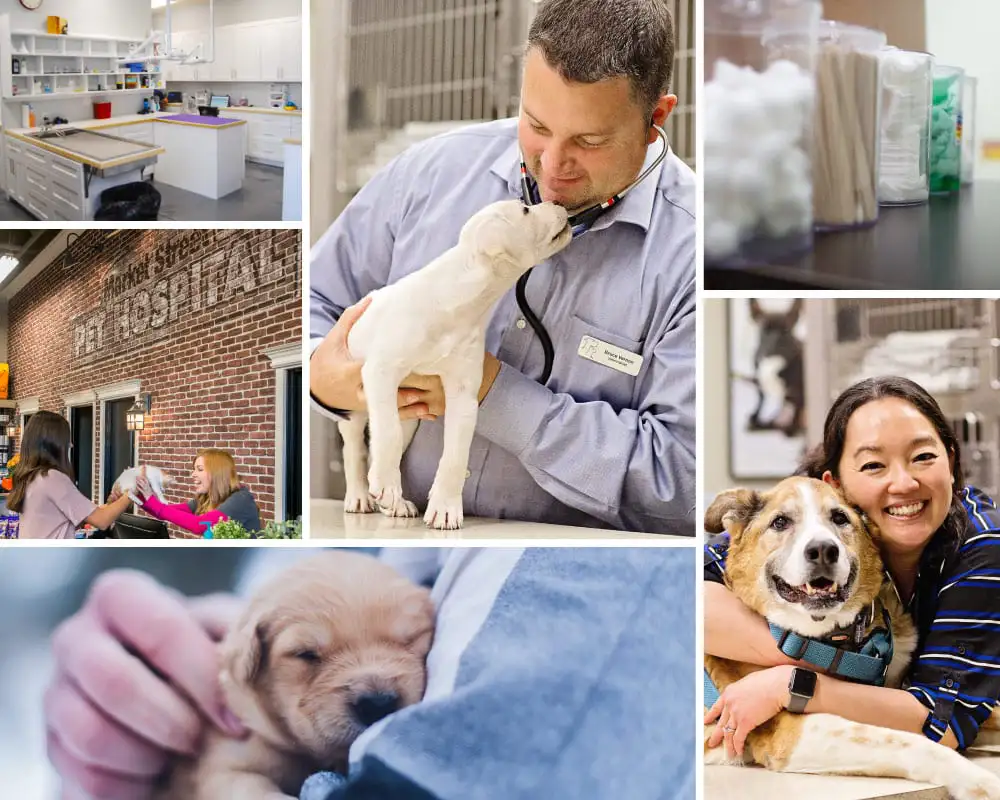 PET DEPOT® Veterinary Hospital
PET DEPOT Veterinarian Group Hospitals are individually owned, but with the advantage of organized buying power in hospital build-out, equipment acquisition, diagnostic cost management, and pooled pharmaceutical cost control. Independence to practice as you see fit, with tools to help you compete and generate profit while keeping client costs affordable.
Locations all over North America and Canada
With construction experience on all levels, we've helped franchisees build locations all over North America, including Canada. You'll have the professional look and advantages of a much larger pet store chain, but with the personalized attention and service that only a small, dedicated business can offer.
PET DEPOT offers a melange of franchising format options, including a full-size PET DEPOT, a small-format PET DEPOT Barkery*, a full-service PET DEPOT Veterinary Hospital and a PET DEPOT Retail and Veterinary combination.
All of our formats offer the extensive support, cost-savings, and marketing power that only a PET DEPOT franchise can provide.
Why choose PET DEPOT® Franchises?
With cost-saving initiatives across the country, PET DEPOT has the buying power to save franchisees thousands of dollars every month to maximize margins and profitability.
When you buy a PET DEPOT Franchise, our combined buying power makes your store instantly competitive with other national chains. We negotiate co-op advertising support and deals that your customers will respond to.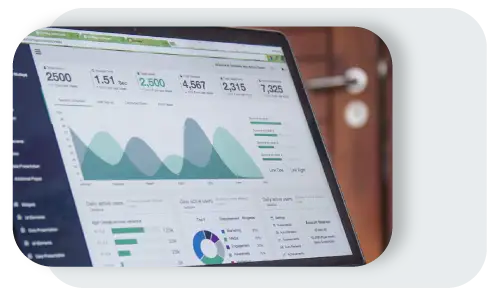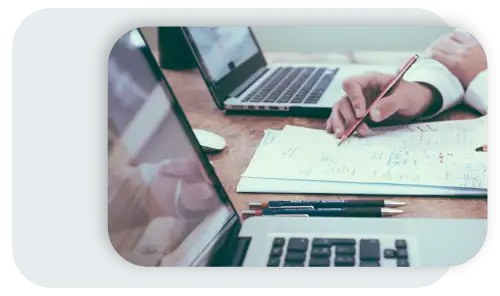 Experienced Marketing Team
PET DEPOT features an in-house, experienced marketing team designed to reduce costs and increase efficiency and turnaround time. From digital media to print, our marketing team has the skills, resources, and knowledge to design and implement powerful and engaging advertising campaigns to drive consumers into your store.
All marketing material is tailored to your market to ensure maximum effectiveness while reinforcing the PET DEPOT brand standards.
Extensive Training & Support
We help guide you through the build-out process, store design, and training to ensure that your path in the pet industry is a successful one. Your success is our goal. We treat every store build-out like we are building our own. That is why we ensure every store receives the proper training every step of the way.
From bookkeeping and personnel to advertising and merchandising techniques, we cover all the facets of running a business and beyond.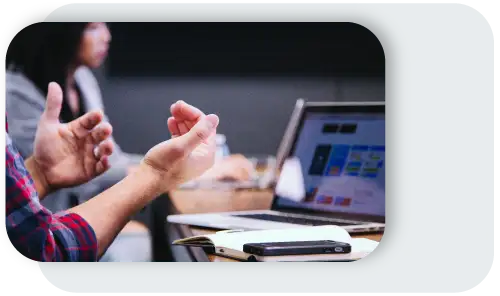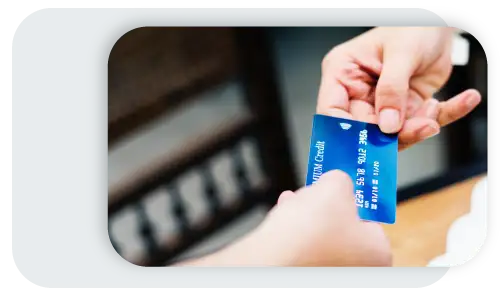 Manufacturer & Brand Partnership
PET DEPOT works with the leading pet food manufacturers across the country for franchise and local-level support.
We know the draw power of household name brands such as Blue Buffalo and Natural Balance, so we work with these quality brands to coordinate marketing and merchandise support on national campaigns in addition to the personalized and regional campaigns that each franchisee will receive.
Depending on the size and the condition of your store location, a PET DEPOT franchise can cost between $177,500 to $1.7 million.
These prices cover everything you'll need to get your PET DEPOT store up and running. Through our extensive industry contacts, you'll be able to acquire store display fixtures, inventory, point-of-sale equipment, and operations systems. Costs will also vary based on the type of franchising model you choose.7
$177,500 – $1,734,500
Depending upon the size and format of the store you want to open, PET DEPOT locations are generally between 1,500 and 8,000 sq. ft. Size and condition will dictate a lot of the build-out costs.
PET DEPOT Barkery:   $45,000
PET DEPOT:   $45,000
PET DEPOT Veterinary Hospital:   $45,000
PET DEPOT Retail/Veterinary Combo:   $90,000
Gives you the rights to operate your PET DEPOT location, and gives your location the advantages of joining our team: the hands-on experience, increased buying power, and access to industry relationships we've been building since 1990.
$53,250 – $520,350
SBA loan requires you to have 30% of the loan request in cash, and have enough other collateral/equity to guarantee the loan.
We collect 5% of gross sales to maintain the corporate support structure.
We collect 5% of gross sales to maintain the corporate support structure. Because of our negotiated buying power and high volume, your lower cost of goods covers our royalty fee.
Our franchise services staff also helps guide you through various critical areas in operating your store on an ongoing basis.
We collect 2% of gross sales to dedicate to advertising and promoting of your franchise.
In addition to a grand opening budget, we collect 2% of gross sales and place it in a dedicated advertising account to manage the promotions and sales for the entire chain of stores.
Our extensive experience with advertising helps your store get off to a good start. We negotiate for additional co-op money and support to promote the PET DEPOT value message to your customers.
If you're ready to make the change to a fulfilling new career that can benefit your whole family, please contact us today to discuss the possibilities.
Disclaimer: The information on this website is not an offer to sell a franchise. An offer to grant a franchise is made solely by the delivery of a current Franchise Disclosure Document by the franchisor in states where authorized to do so.
*Barkery format does not allow services such as grooming, nor the sale of live animals (except for Betta fish).